Detailed Itinerary
Day 1 Rajasthan: Arrival
Kickstart your Royal Rajasthan Tour today!
rnrn
As you arrive at the Ranthambore railway/bus station, you will be greeted by our agent's representative. Afterwards, you will be transferred to your hotel. Spend some time relaxing and gorge on a delicious lunch at the hotel. Prepare for an exciting time ahead as your Rajasthan tour itinerary takes you for a safari amidst the thick forests of Ranthambore National Park. Choose to either drive around the forest in a jeep or a Canter. Spot diverse wild animals and have an amazing time with your loved ones. Return to your hotel for a lavish dinner and a sound overnight stay.
rn
Day 2 Rajasthan: Departure
This day marks an end to your rajasthan holiday tour!
rnrn
Relish a hearty breakfast at the hotel and check out. Get transferred to the airport/railway station in Ranthambore. Return back home completely relaxed and refreshed.
rn
Overview
A North Indian state bordering Pakistan, Rajasthan is endowed with natural beauty and a magnificent history which makes it one of the most visited tourist destination in India. A 1 night 2 days Royal Rajasthan Tour will serve to be the ideal weekend getaway as it takes you on a mind blowing jouey across its mysticism, grandeur and rusticity.
rnrn
rnrn
Bestselling Rajasthan Tour Packages From Top Cities In India
rnrn
Packages

Duration

Inclusions
rnrn
Zestful Rajasthan Tour Package From Ahmedabad
2 Nights/3 Days
Wildlife, Nature, National Park, temples, Adventure, Sightseeing
rnrn
Rajasthan Tour Package From Chandigarh
2 Nights/3 Days
Jungle Safari, Ranthambore National Park
rnrn
Invigorating Rajasthan Tour Package From Bangalore
2 Nights/3 Days
Adventure, Sightseeing, Nature, Camel Ride, , Religious, Historical
rnrn
Royal Rajasthan Tour Package From Mumbai
8 Nights/9 Days
Forts, Religious, Temples, Historical, Cultural, Sightseeing
rnrn
Pictorial Rajasthan Tour Package From Pune
3 Nights/4 Days
Scenic Landscapes, Adventure, Folk Music, Nature, Shopping
rnrn
By booking this 1 night 2 days Rajasthan tour, one can take a tour to explore the untamed natural forest of the Ranthambore National Park and observe the incredible tigers and other animals in their habitat. Arrived at the bus/railway station and get transferred to your hotel for lunch. You will then be taken to the Ranthambore National Park for a safari amidst its thick forest cover. Observe the beautiful Bengal tiger and incredible leopards. The bird lovers can also catch glimpses of various species of birds sitting on the canopy of the forest. Embark on this Rajasthan tour for an adventurous and exciting experience you will always remember.
rnrn
rnrn
Book days 1 night 2 days Royal Rajasthan tour from TravelTriangle and avail the lowest prices on Rajasthan tour packages!
rnrn
rnrn
rn
Accommodation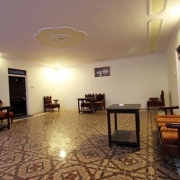 Nights: 1 Approx Price: Rs.0
Ankur Resort
rnAnkur Resort, Sawai Madhopur, welcomes it guests to the wilderness of Ranthambore for a relaxing vacation. The guests can be closest to nature and enjoy a pleasurable holiday with cordial hospitality, the lush green lawns and well appointed and spacious rooms that give a rustic feel.
rnrn
rnrn
Location:
rnrn
Ankur Resort is located at Ranthambore road. The tourist attractions are Ranthambore Fort (Approx. 9km) and Jogi Mahal (Approx. 10km). The Ranthambore Fort is situated in Ranthambore National Park on the top of Thanbhore hill and is surrounded by Vindhyas and Aravalli Mountain Ranges. It was built in the 8th century is the oldest fort in Rajasthan. The other destinations that one cannot miss are the Ranthambore National Park, Khandar Fort and Surwal Lake.
rnrn
rnrn
Distance from Kota Airport: 160 km (approx.)
rnrn
Distance from Sawai Madhopur Railway Station: 3 km (approx.)
rnrn
rnrn
Hotel Features:
rnrn
The basic services offered to the guests are 24 hour front desk, 24-hour security, parking, travel desk and doctor on call. The resort offers additional services like fitness centres and swimming pool for guests who do not want to miss their fitness regime. The corporate guests can utilise the conference suite and meeting rooms for business discussions. The multi-cuisine restaurant is known for its North Indian delicacies. Guests can also order for their favourite cocktail and relax.
rnrn
rnrn
Rooms:
rnrn
The guests can select between deluxe cottage and deluxe rooms that are air conditioned with temperature control. The spacious rooms are elegantly designed to enhance the luxury quotient. They are equipped with an array of amenities like colour television, internet access, telephone and writing desk.
rn