Overview
Manali is one of the most desired holiday destinations among Indians as well ass outsiders. Nestled in the snow covered slopes of the Dhauladhar Range, the hill town of Manali draws tourists who enjoy the tranquility that prevails here. Surrounded with jaw dropping views, lush green forests, important and significant sights, Manali is undoubtedly one of the most enjoyed and cherished holiday destinations in the country. However, it is not easy to tour the whole of Manali on one vacation. Which is why you can consider booking any of the 3 nights 4 days Manali tour packages from Mumbai and all other major cities as well.
rnrn
rnrn
Being an ideal holiday destination for all, Manali is also a nationwide popular adventure spot beside being a holiday destination for relaxing. Mostly visited by honeymooners, Manali has no dearth of places to visit which include Hadimba Temple, Solang Valley, Rohtang Pass and many other places which are situated a little from the city centre but are important and significant. Our carefully planned Manali sightseeing tour will take you to all the prominent places in the given time period.
rnrn
Get ready to lea more about the history and culture of Manali and Kullu Naggar with this 4 days Manali tour package from Mumbai. Also indulge in thrilling activities like white water rafting, trekking, hiking and many other. This vacation is sure to bring you closer to your loved ones. The backdrop for all the attractions here is such that you would not be able to resist from taking numerous photographs as memoirs. So hurry and book this Manali tour package from Mumbai and other major cities as well, to avail exciting offers and witness the best of Manali.
rnrn
rn
Accommodation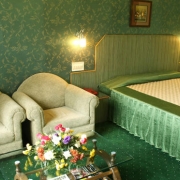 Hotel Envisaged: The Royal Regency
Nights: 3 Approx Price: Rs.0

The Royal Regency
rnLocated at Left Bank, Aleo, New Manali, Hotel The Royal Regency offers 20 well-furnished rooms with basic facilities and in-room amenities at affordable tariff. It is ideal for short leisure trips with friends and family. It is also easily accessible from railway station and bus stand. Hotel Facilit

rnrn

ies Travel desk, Parking facility, Doctor on call (on request) Chargeable: Taxi service, Railway station, Airport transfer, Guide service, Sightseeing, Laundry Room Amenities Cable TV, Intercom, Mineral water (chargeable), Daily newspaper (on request), Room heater (Chargeable), Shower, Hot & Cold water, Bathroom toiletries Hotel offers 24 well-furnished rooms with room service available from 07:00 AM to 10:00 PM

rn
Pricing & Dates
Departure
Starting Price
Note
₹5000

FAQs for Himachal

rnrn

Can I change the destinations in this itinerary?
rnYes, this Manali tour itinerary is completely customizable as per your needs and requirements.

rnrn

How to reach Kullu Naggar from Manali?
rnNaggar is situated at an hour's distance from Manali. It is not a difficult task to travel to Kullu Naggar from Manali because regular state and private buses operate between the two hill towns.

rnrn

What is the best time to visit Manali?
rnThe best time to visit Manali is from October to January. The temperature falls to sub zero levels during these months which makes Manali all the way more fascinating and enchanting. Tourists flock in to enjoy snow during these months.

rnrn

How to reach Manali from Mumbai?
rnThere are no direct buses, flights or trains to Manali from Mumbai. However, the most feasible way to reach Manali from Mumbai is to take a flight till Chandigarh and then board either a state transport bus or hire a taxi to Manali.

rnrn

rnrn

And the most cheapest way to reach Manali from Mumbai is to board Swaraj Express till Ambala Cantt in Chandigarh from Mumbai and then either board state transport bus or hire a taxi to Manali city centre.

rnrn

What is the distance between Mumbai and Manali?
rnThe approximate distance between Mumbai and Manali is 1956 kilometres if you travel via NH48.

rn